Free Lectures - Novi Public Library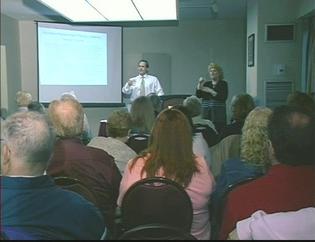 Chiropractic & Alternative Health Services presents:
Dr. Michael Krygier Lecture Topic:
"Insufficient Sleep: The Epidemic."

Learn innovative ways to enhance the bodies sleep/wake level naturally.
Topic Focus.
Reasons/Causes of Sleepless.
How Diet and Nutrition influence sleep.
How to Identify the cause of sleep issues.
Strategies for specific causes of sleep conditions.
Admission Free On Wednesday February
12th, 2013 Time: 7:00-8:20 pm
Novi Public Library. 45245 W. Ten Mile Novi, MI 48375 Dr. Krygier will be Testing New patients at the lecture. Come and Bring a friend to get tested. Call the office (248) 735-2440 and reserve your spot.
---